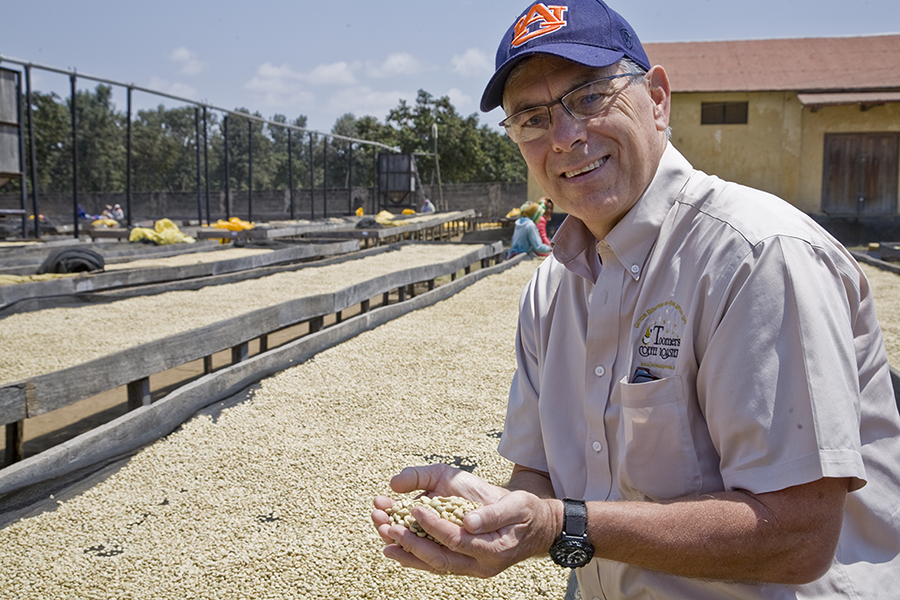 In 2017, I had the pleasure to visit several coffee growers  around the world. In August I traveled to Tanzania and visited the Burka Coffee Estate near Arusha, Tanzania.
Burka Coffee Estate was established in 1899 by German settlers of Tanganyika and the first coffee was planted in 1918. At the end of the WWI, the Estate was declared "Enemy Property" and fell under the British Protectorate. In 1929, a group of Swiss investors purchased the farm. The farm expanded in 1990 when Burka purchased the neighboring farm, Selian Coffee Estate. The farm has grown smaller in size since 1990 as the city of Arusha has grown. We currently manage 342 HA of arabica coffee.
The name Burka derives from the springs which are located on the farm and provide water for irrigation as well as the surrounding communities.
---
Located on the fertile slopes of Mount Meru, just a short drive from majestic Mount Kilimanjaro, the estate produces several hundred tonnes annually of highest quality mild Arabica Coffee.