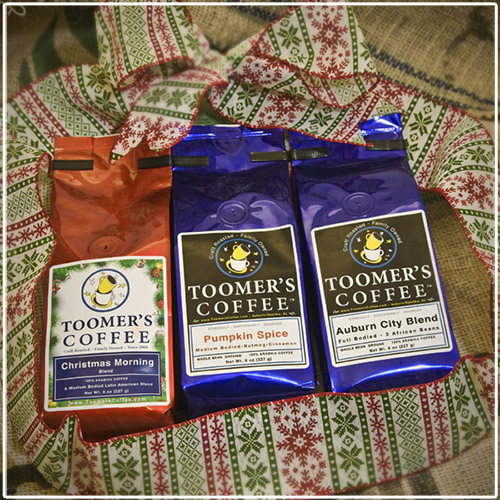 One of our most popular Christmas offerings, We Three Kings.  You get three 8 oz. bags of our delightful holiday favorites from our infrared roaster, Toomer's Christmas Morning Blend™, Pumpkin Spice and of course our most popular, Toomer's Auburn City Blend™.
Each set comes  in a beautifully stenciled burlap coffee bag too tied up with a festive ribbon bow.
Your We Three Kings Gift Set can be ordered either all whole bean or all ground. 
Add a Toomer's Coffee Mug  [or two] and you have quite a gift for that special someone! (order here)
$29.99 each