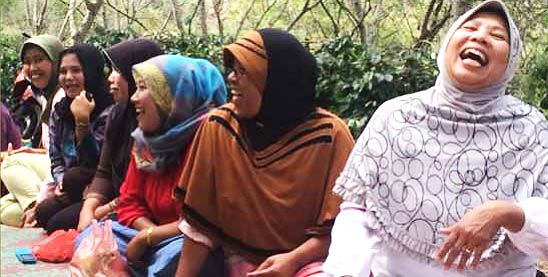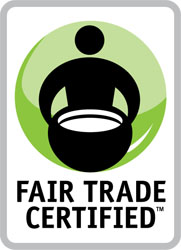 Kokowagayo is a coffee from Sumatra, specifically from the Gayo Mountain region in the Aceh Province and is certified organically sourced and a Fair Trade specialty coffee. The cooperative (aka Gayo Women's Cooperative) is made up of 544 woman owned coffee farms with the average farm size of 1 hectare (about 100 US acres).
About the Coffee
Kokowagayo is a Grade 1, either Semi Washed or Fully Washed, Double Picked Sumatran coffee. The essential make-up of the cup is 20% Bourbon, 60% Tim Tim (Catimor), 20% Ateng Super.
It is grown at altitudes from 1,200 – 1,500 meters.
Thanks to the high growing altitude and the shade of the trees, the coffee ripens slowly allowing cherries to develop their full flavour.
From a recent customer, David in Montana:
Good morning Sandy, I am enjoying my 1st cup of your [Kokowagayo] coffee this morning! We make our coffee in a French press, this is delicious. There is a very strong blueberry flavor it reminds me of one of my favorite coffees which is Guatemalan HuehueTenango. It is very difficult to find anymore so I am happy that your coffee tastes similar in fact I would say it is better! Thank you for your efforts."
History
The Dutch occupied the area from 1904-1942. During this time, the Gayo developed a thriving cash crop economy in vegetables and coffee.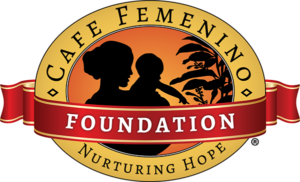 In the Takengon region where this Kokowagayo is produced, the women coffee producers formed the country's FIRST all women's cooperative, KOKOWAGAYO. By February 2015, they were certified Fair Trade and organic and became an officially sanctioned Café Femenino Program by the end of the year.
With their Café Femenino premiums, they built a community center above their wet mill to allow for a safe space for women to congregate and learn new skills. Kokowagayo is conducting leadership and business training to improve, in their words, the skills and courage they need to be successful in entrepreneurship, financial management, and high quality coffee production.
While the concept of an all-women's cooperative in the region is innovative in the primarily Muslim Ache region, it is a natural progression as girls receive equal education and women business leaders become increasingly prevalent.
We are excited to bring this coffee to you.  We love the story and we love the coffee. We believe you will also.