Coffee 4 Missions is the same great coffee you've come to expect from Toomer's Coffee Roasters with one exception. The goal of Coffee 4 Missions is for it to become a focused engine for giving to missions and ministry around the world.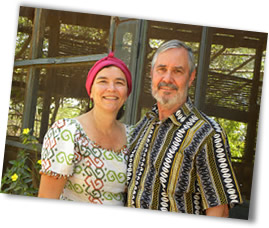 We are looking to become more involved with individuals, churches and organizations who want to purchase coffee knowing that their dollars go beyond sustainability for farmers in the coffee growing countries. We, of course, applaud these efforts. We lived and worked in the third world for nearly a decade and understand our responsibility there. This is why we actually hope to go further in that area by using Direct Trade coffees more and more.
But what we are really trying to do is make sure a significant percentage of profits (beyond what is paid to farmers) from the Coffee 4 Missions can be routed directly to great causes. Our tag is "Great Coffee supporting the Great Commission".
Take a look at the website and please pass along the link and forward it to friends, pastors, and ministry directors to get them involved.
Thanks!