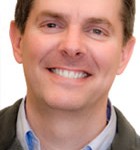 "Our church has been purchasing coffee from these great people since 2005. We provide a Sunday Morning Café and also use the coffee for weekly events and our staff during the week.
What can I say except we love the product, love the fair pricing, but more importantly love the people we deal with at Coffee 4 Missions and Toomer's Coffee Roasters. I would encourage you to seriously consider bringing the Coffee 4 Missions brand and purpose into your church, business or home."
.
Rusty Hutson
Lead Pastor
Cornerstone Church
Auburn, AL
www.CornerstoneBuzz.org
(Congregation size: 1200+)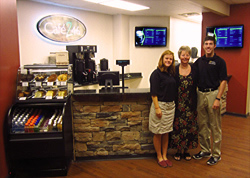 "We opened our Café 246 coffee shop last year and wanted a high quality coffee at a reasonable price but also a coffee company with a higher purpose and ideals than simply us selling coffee. What a tall order!
We found everything we were looking for and more in Coffee 4 Missions and Toomer's Coffee Roasters.
It is outstanding coffee; our people love it and purchase bags to enjoy at home. The company/people are of the highest caliber, honest, and dependable; they will do whatever it takes to be sure we have what we need when we need it.
What I appreciate most is the help they gave us prior to opening our coffee service – they helped with design and layout, equipment procurement, lots of encouragement, training of our staff, and were on-site the day we opened!
You cannot go wrong purchasing coffee from this outstanding company- you will receive great coffee at a reasonable price and have a good feeling knowing you are helping to support missions… one cup at a time.
Mary Lou Herald
Food Service Director 
Whitesburg Baptist Church
Huntsville, AL
www.WhitesburgBaptist.org
(Congregation size 1500+)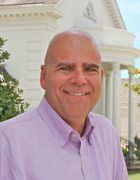 "Life's too short to drink bad coffee." That quip is certainly true for me and the church where I serve as Executive Pastor, First Baptist Church of Opelika, AL.  That's why, when we decided to provide complementary coffee to those who attend our services on Sunday morning, we looked for the best product we could find for the best price. I really didn't have to look far, because I already had a great relationship with Sandy and Trish Toomer at Toomer's Coffee.
Since 2005 I have led a weekly men's Bible study in their retail coffee shop. That provided me with firsthand knowledge that the coffee was excellent and that the Toomers are wonderful Christian people operating their business by Christian principles. We serve their coffee each Sunday, and some of their flavored coffee at banquets and church-wide fellowships.
Knowing that Sandy and Trish served as missionaries, and still today have a heart for missions, I was not surprised when Coffee 4 Missions became part of their "coffee family." They truly have a desire to see the Lord use their business to help reach people for Christ throughout the world.
Fair pricing, excellent coffee, a heart for missions! I want to encourage you to seriously consider partnering with Coffee 4 Missions for your coffee needs. I personally, as well as our church, have been blessed."
Mike King, Ed.D.
Executive Pastor
First Baptist Church
Opelika, AL 
www.FBCOpelika.com
(Congregation size: 2400+)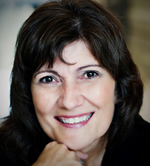 "I adore Toomer's Coffee Roasters and the people behind it (both the coffee and the owners)!
The infrared roasting brings out the full flavor of the bean, and it's easier on my stomach. When I'm forced to drink coffee away from home, I can tell the difference. Nothing else is as smooth and mellow with the full flavor. I order plenty and take it with me when I'm traveling away from home. I travel around the world regularly and always have my Toomer's Coffee stash with me! Seriously.
I've even mentioned it in my books because I want everyone to get a chance to taste it. Once you try Toomer's, you won't want to drink anything else!"
Colleen Coble
Author
Thomas Nelson Publishing
www.ColleenCoble.com