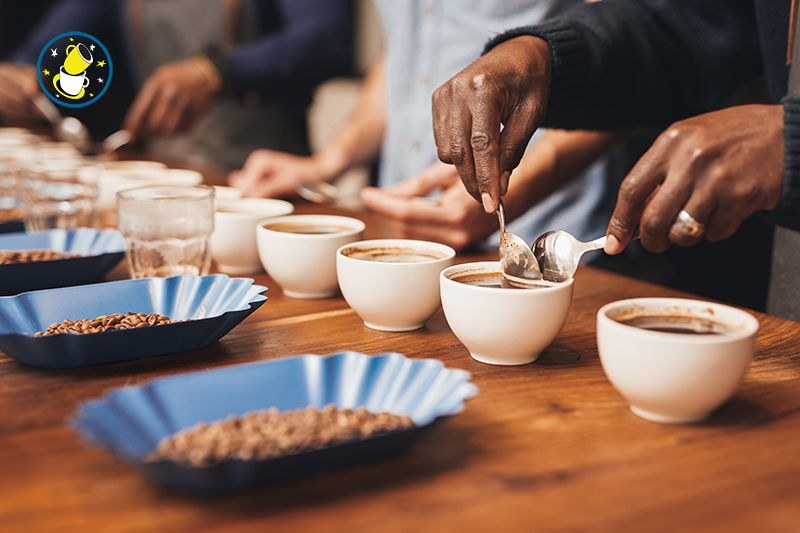 Welcome to our Coffee Cupping Information page!  We're glad you're here.
This is where you can register for the next Coffee Cupping. We will have the cupping at World Cup Coffee in the University Shopping Center at the intersection of South College and Donahue.
We hold our Coffee Cuppings approximately once a month and focus on one area of the world at each event.
We begin PROMPTLY at 6:30PM and finish up by 8 PM. However if you want to hang around and ask more question of our Roast Master, Sandy Toomer you are welcome to do so!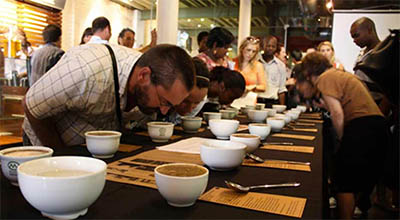 WHAT IS A COFFEE CUPPING?
Coffee Cuppings are very unique in that the coffee, water temperature, water quantity, standing times are all regulated granularly so that you can make an apples to apples comparison of different coffee varietals and roast profiles.
COST & GOODIES
There is a cost but you won't walk away empty handed 🙂 . The cost of the hour and a half session is $10/person and for that you get:
Two each 1/4 Pound Coffee Samples or your choice to take home and try.
A professional coffee tasters wheel (click here to see one)
A professional Flavor Profile Evaluation Form you can use in the future (click here to see what that looks like)
An hour and a half or more of coffee knowledge from an expert.
Fill out the form and shoot us the email to be added to our list for reminder of upcoming cuppings here in Auburn.