Auburn Coffee Shops
One of our baristas, Kelly, came up with this one. Very popular and has a lot of people hooked.
[youtube]http://www.youtube.com/watch?v=4MamOLCTL-c[/youtube]
Well this may surprise you.  Truth is neither actually wins.  They are about the same.  Let me explain.
The traditional American espresso based drinks, cappuccino or latté, are made from one to several "shots" of espresso and steamed milk.  One shot of espresso is approximately 1 1/2 ounces, two shots 3 ounces and so on. [Read more…] about Which has more of a kick in the cup: espresso or brewed?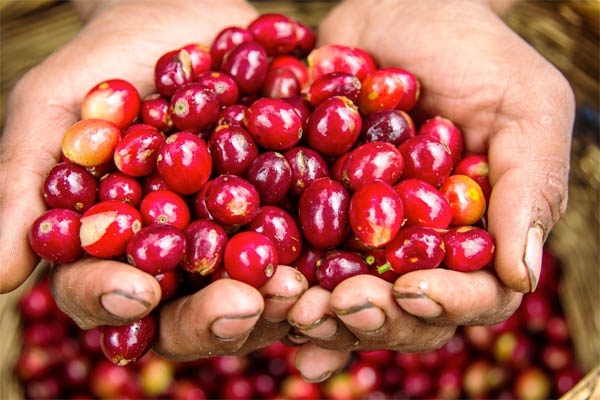 First, there are two types of coffee beans
Coffee beans come from two basic versions of coffee plants: either the Robusta ( aka Coffea robusta, or Coffea canephora) or Arabica (aka Coffea arabica) version.
At Toomer's Coffee Roasters we do not roast or sell Robusta beans. I once asked our coffee broker how much Robusta they sell and she said less that 5% of their total volume is Robusta. While it is higher in caffeine content (the main reason I guess a dubious roaster might add it..to jack up the "vibrancy" of their blends), the overall taste issues and roasting peculiarities she said make it a less than desirable option. [Read more…] about Where do coffee beans come from?